The homeowner was lacking organization as there were no assigned "homes" for things. As a result, things were randomly placed in the room.
Once they understood a "place for everything, and everything in its place", along with some simple filing structure, the home office turned into an organized and efficient workplace.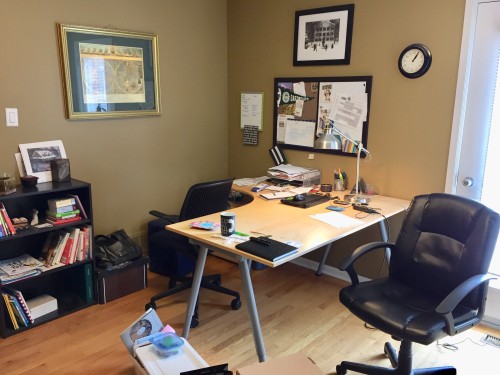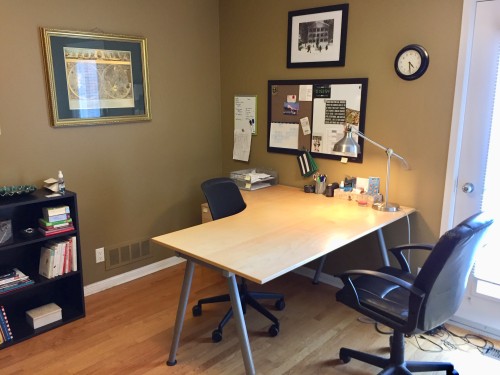 This small closet was in the loft/attic space of the house. The original closet was a clutter hotspot with items randomly thrown into it. We added a chest of drawers for storage and a shoe rack to make it more functional.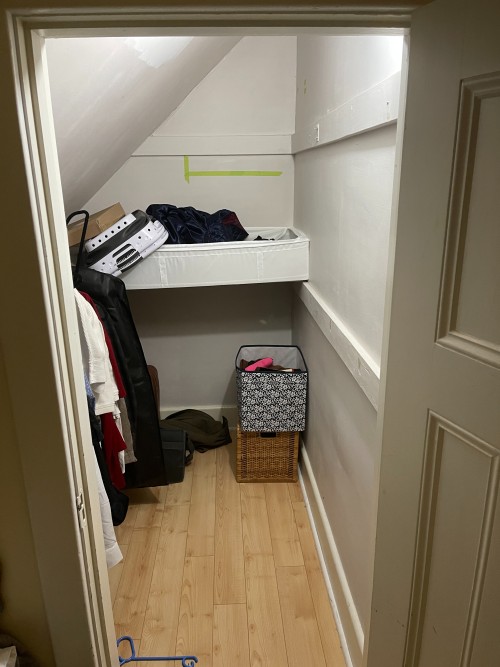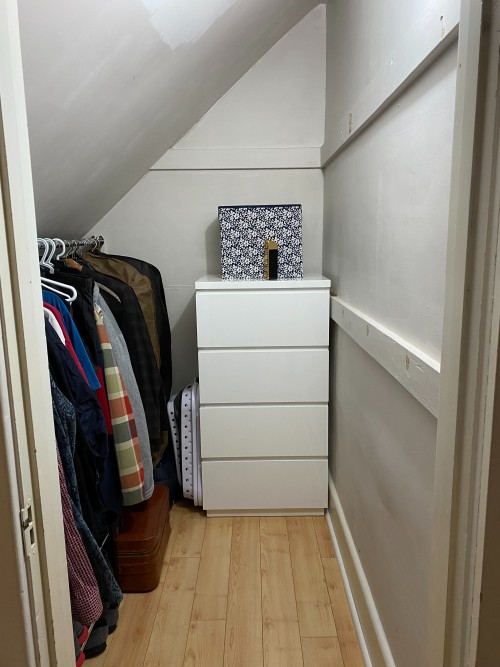 This family has been living in the home for a couple of years and the unfinished basement was a dumping ground. We sorted, reorganized and containerized the items, and added shelving to keep items off the floor.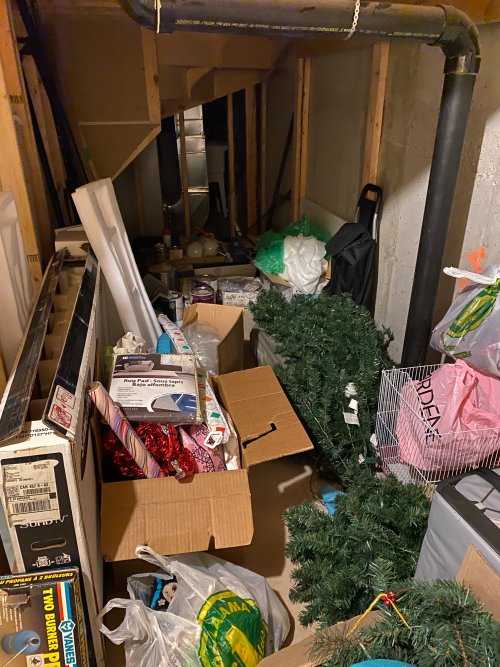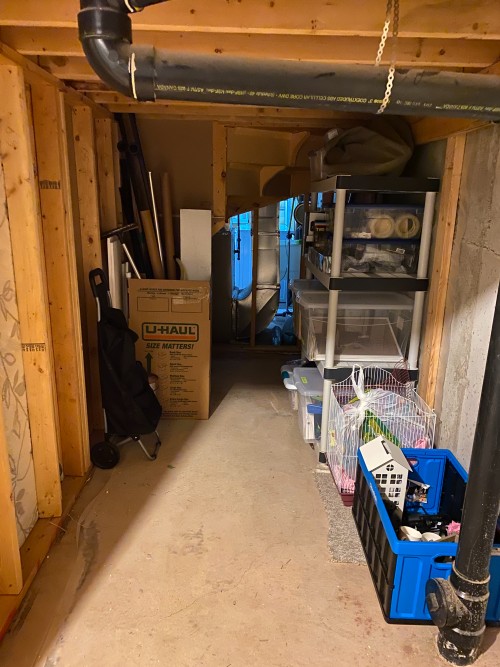 We maximized the narrow storage space in the basement by adding a mattress and other items where the futon already was.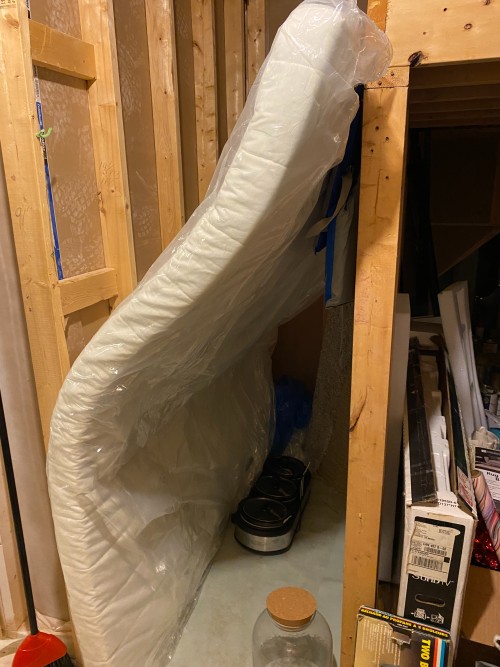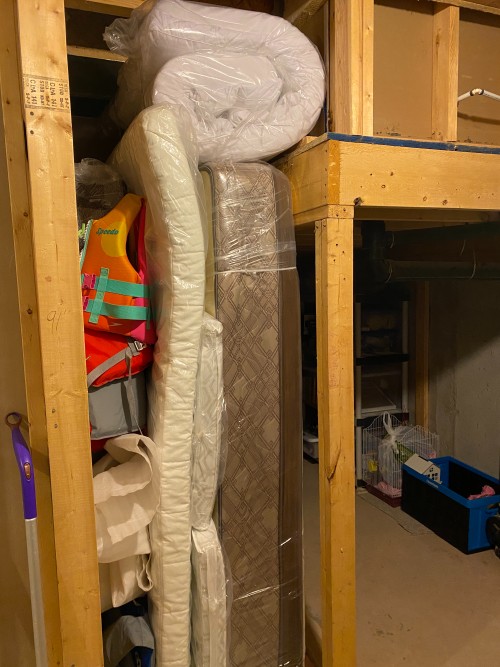 This home office was covered in all sorts of paper and things. After much decluttering, we made the room more inviting by switching the location of the couch with the large desk. The room is now airy and more functional.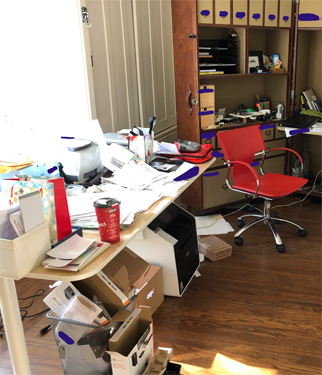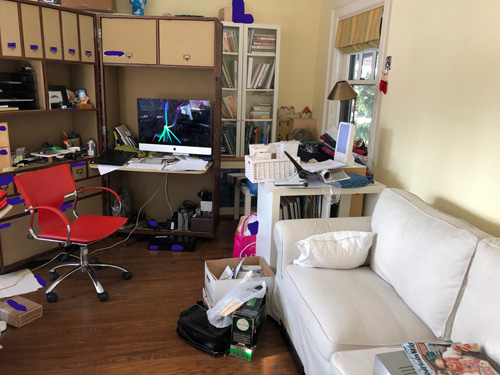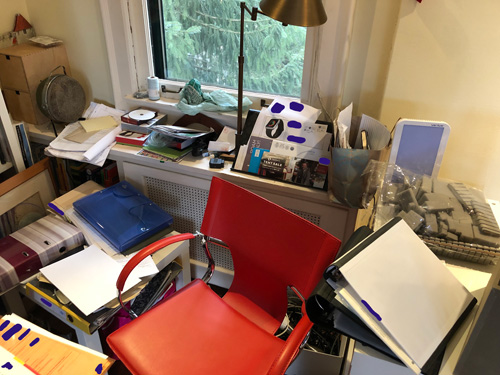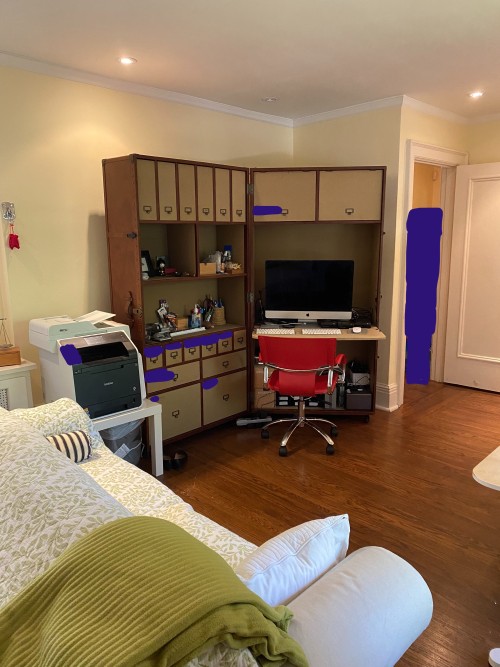 This basement was not the priority when this family first moved in. As a result, it turned into a clutter magnet with many items of various categories. We sorted, decluttered and relocated items to other parts of the home leaving only a few items the customer wanted here.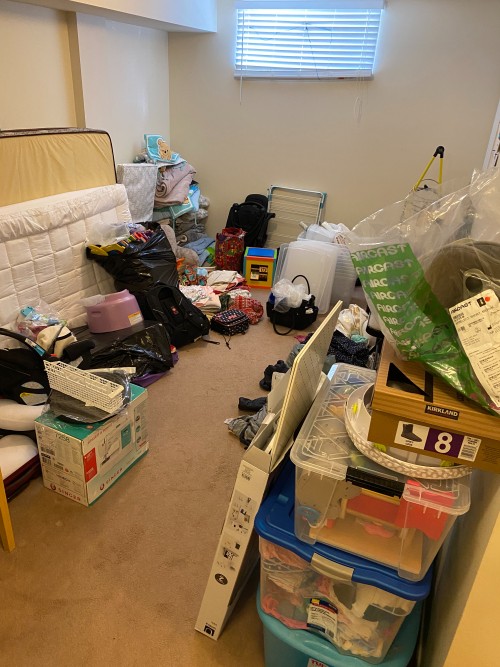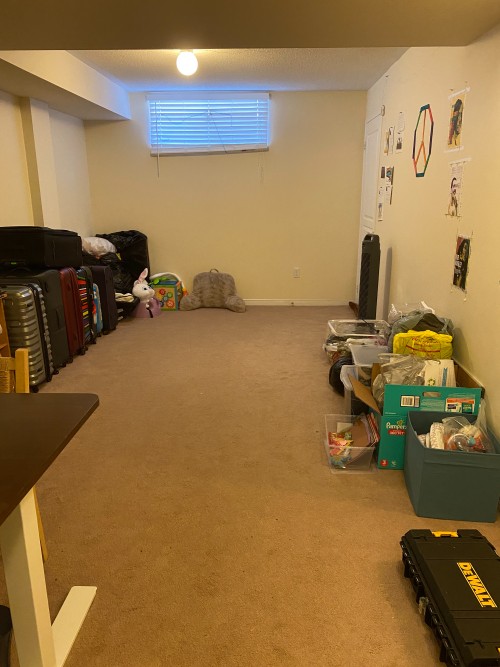 The family wanted to convert this part of the basement into a home office, so we helped them declutter and set up a functional one.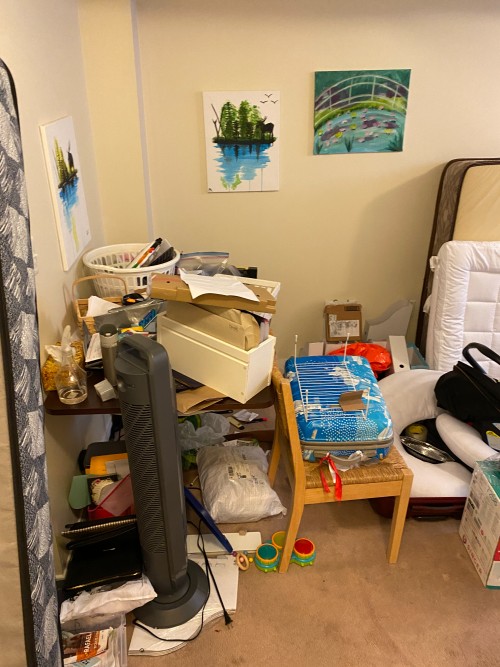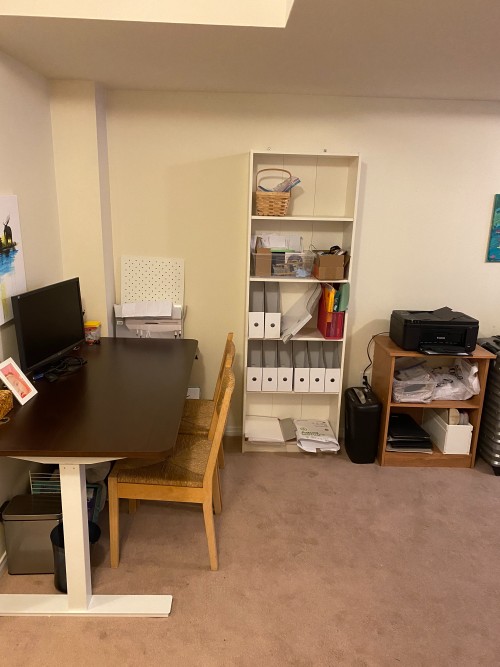 By adding adequate shelving, items are now stored neatly. There are also empty shelves for future items for this growing family.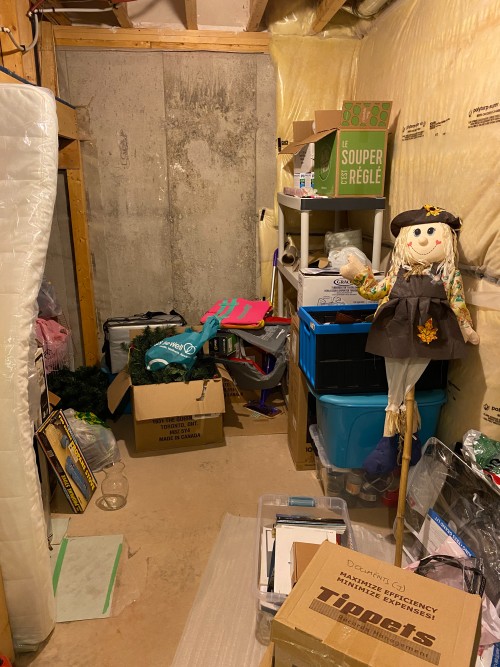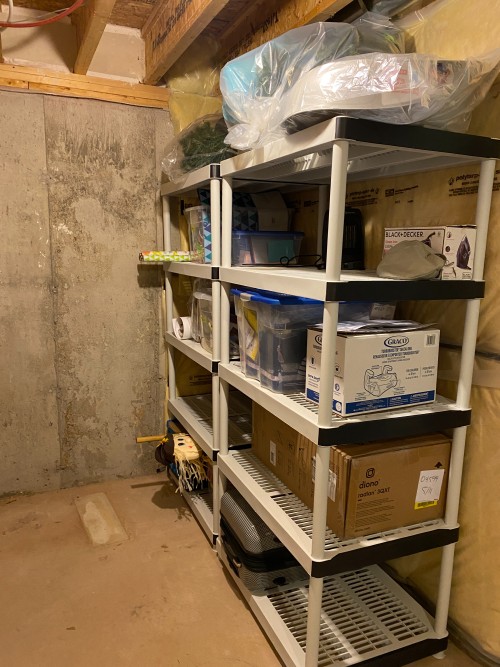 The original closet had too much hanging space but not enough shelving. The sliding doors also served as an obstruction. I recommended the double hanging space to be shorter so that shelving can be added to one side. They were ecstatic with the results. This simple modification gave them exactly what they needed.