Are Your Finances in Order?
By Pamela Wong
Pamela is a Trained Professional Organizer based in Oakville, Ontario and is the owner of Zen N Organized. She helps homeowners and small business owners transform their homes and home offices into organized spaces. She has a practical, non-judgemental approach to organizing. Her objective is to create functional and harmonious spaces for her clients.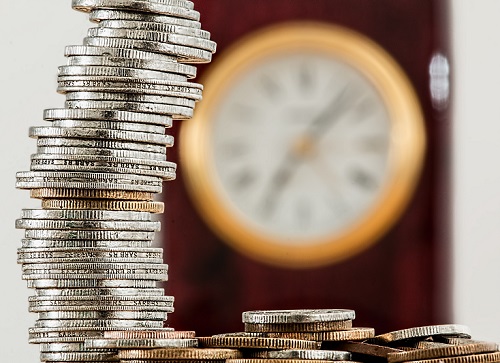 Uncomfortable Topic
Finances and budgets are often sensitive topics that we are not comfortable discussing with our friends and family.  We may speak in general terms like, "I need to save money for a vacation" or "I'm in so much debt", but when was the last time we shared in detail on how we plan to pay off that debt, or how much money we plan to save a month to have enough for that vacation?
Lack of Action
We often set new year's resolutions regarding diet and exercise.  We would even go into details about what we should and shouldn't be eating, the types of exercise and the length and frequency of the exercises to do.  But somehow, we never dissect our financial plan the same way.  There is no plan to make sure we can achieve our financial goals.
Just like diet and exercise, if we spend a little time reviewing our financial status, edit and execute our plans accordingly, we can improve our overall financial picture and achieve those financial goals a lot faster.
Steps
So what are some of the steps that we can incorporate when we want to take our finances to the next level?  For an organizing project, I would first evaluate the situation, find out from my client what their visions are for that space, plan and execute accordingly.  Then I would make any adjustments deemed necessary and then finally I would set a maintenance schedule. 
You can follow the same steps for your finances:
1. Assessment
Just like a decluttering project, the first step is to review your current situation.  Assess your current financial status and see what is working and not working.  Are you in any debt other than your mortgage? Do you pay off your credit card balance every month?  How is your personal spending?  Are you saving enough?  Do you have some emergency funds set aside?
Review your monthly budgets and get a clear picture of your expenses.  Find the areas where you may be overspending and where you can cut down and save some money.
2. Goals + Visions
What are your short term, mid-term and long term goals when it comes to finances?  Are you saving for your children's education or are you planning to renovate your house?  Are you planning to start a new business or saving for your retirement? Do you have aging parents who may require your (financial and physical) help down the road?
Set goals, visualize them, and work yourself towardthem.
3. Create a Plan and Implement it
The plan will vary based on your current situation and what your goals are.  Create an action plan to make those short/mid/long term goals come true! Here are some ideas to help:
Set a realistic budget and stick to it.
Have a grocery list so to avoid buying unnecessary items.
Track your expenses – do this for at least a few months to see areas that you may be overspending.
Avoid late charges by setting up pre-authorized payments.
If saving money is part of the goal, then detail how much and how often you should be doing so. Seek professional advice when needed.
4. Modification and Maintenance
Once you have implemented the plan, make tweaks that better fits your situations.
Set up a regular maintenance schedule to review your finances.  Do this at least once a year to ensure everything is according to plan.  Review more often, especially if there are any significant events (e.g. changes in employment or family dynamics)
Regardless of the current economy or interest rates, by taking these steps and incorporating them into your lives, you will be able to achieve those financial goals.