Behind the Scenes For My First Vlog and Training Video
By Pamela Wong
Pamela is a Trained Professional Organizer based in Oakville, Ontario and is the owner of Zen N Organized. She helps homeowners and small business owners transform their homes and home offices into organized spaces. She has a practical, non-judgemental approach to organizing. Her objective is to create functional and harmonious spaces for her clients.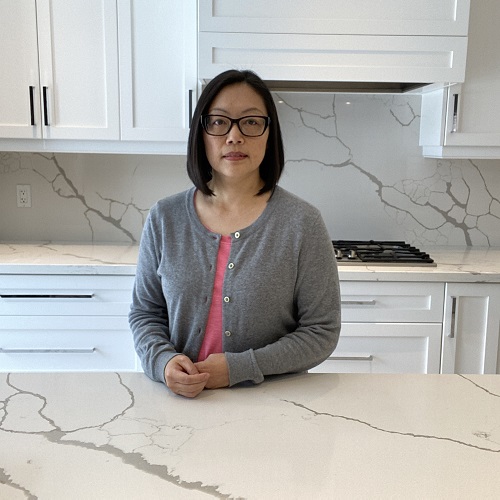 I recently recorded a couple of videos and let me tell you, it was not all fun and games. I know with a bit of practice, making vlogs will become a breeze, but as this was my first time making work related videos, these 2 vlogs took almost a whole day! The content of the videos was the easiest part but for everything else, it was nothing but stress!
I enjoy chatting with people in person, but the second you put a camera in front of me, I would stiffen up. I just don't like being in front of a camera. It's tough for me to pose naturally in front of one, let alone having to speak in front of it.
In any case, I decided to take the plunge and make some videos for my website and for social media.
Like I said, I already know exactly what I want to talk about. But before making the recording, I had to find an appropriate background with proper lighting. Then there's hair and makeup.
My first video was an introduction to myself and Zen N Organized. Here's a picture of what I looked like in the video.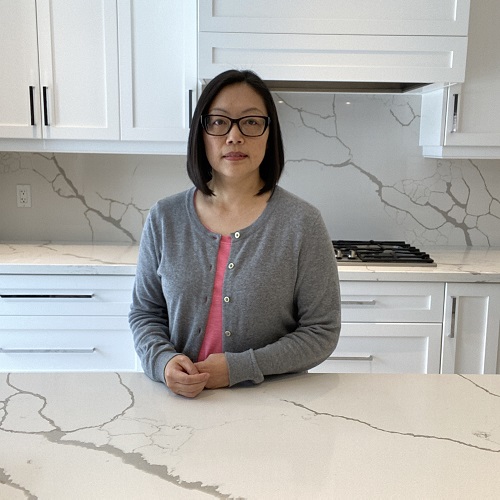 What you don't see in the video is the bit of mess and improvising behind the scenes. I had to clear the mess behind and around me. This photo is only one of many "piles" that I created to clear the space in the camera frame: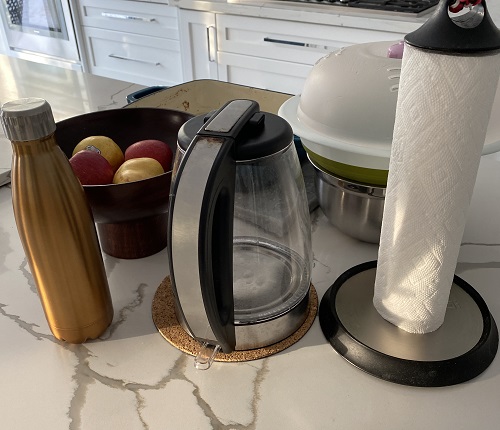 I also needed to use my laptop as my teleprompter. To avoid having to look down, I had to prop the laptop to near where the camera was. I ran around my house to find different boxes and bins and finally came up with this: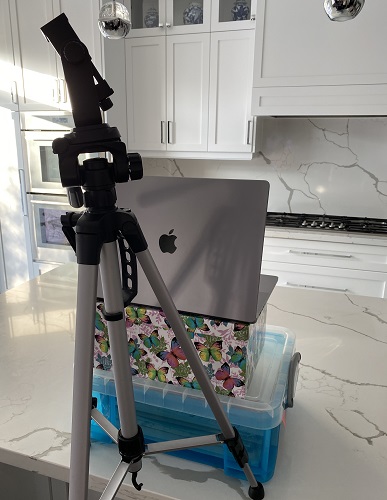 Finally, if you wear glasses like I do, I consciously tried to avoid the glare and reflection that my glasses can create. I wanted ample lighting, but I didn't want the lights to be reflected in my glasses. I want the audience to see my eyes, not the glare in my glasses. Anyone who has been on Zoom calls and have witnessed those with ring lights reflected in their glasses will know exactly what I am talking about.
The second video was part of a Powerpoint presentation about office organizing tips. I didn't have much time to work on this. I created the Powerpoint and recorded the video presentation all in one go. This video took a lot longer than expected as I had a tough time with the glare again.
Here's a couple of pictures of what my presentation was like: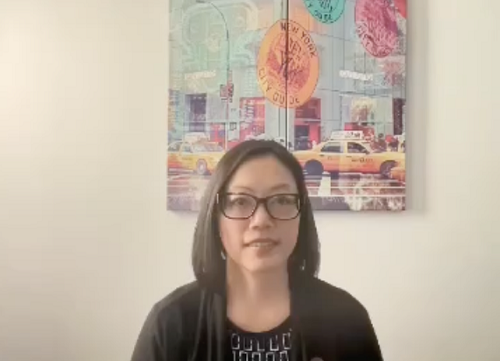 I had to use my laptop as a teleprompter more than I would like as I wanted to cover all the important office organizing tips. The difficulty with this vlog was to consistently look at the camera and not look at my makeshift teleprompter.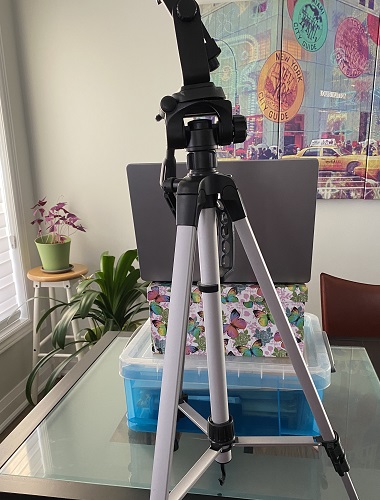 I was happy with how the vlogs turned out.  Phew!  Stay tuned for some of these videos to appear on my website and/or social media.  Now, onto the next vlog!