By Pamela Wong
Pamela is a Trained Professional Organizer based in Oakville, Ontario and is the owner of Zen N Organized. She helps homeowners and small business owners transform their homes and home offices into organized spaces. She has a practical, non-judgemental approach to organizing. Her objective is to create functional and harmonious spaces for her clients.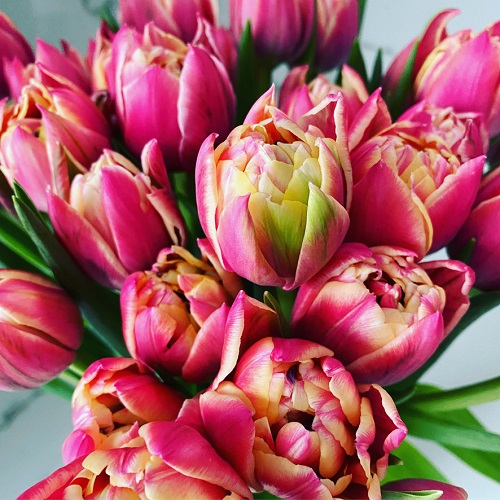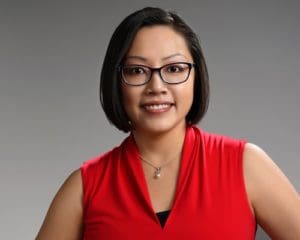 They say time flies when you are having fun and I can't agree more.  I started Zen N Organized in 2013. When I first embarked on this adventure 10 years ago, my mission was to provide a more functional space for my client, so that they spend less time stressing and more time doing what they want. To this day that mission has stayed the same.
Were there obstacles and challenges in the ten years that I have been decluttering and organizing?  Yes, and I've learned from those.  Were there funny stories?  Absolutely!  How about something that I didn't expect?  That too!
Here are some highlights and memorable moments:
1. Calling 911
An emergency arose soon after I arrived at my client's house, and I had to call 911 for the first time in my life.  The police officers arrived and questioned me about my relationship with the client and their family.  They had never heard of a professional organizer, so I had to explain in detail what my business entailed and why my client needed my help.
2. Friendship and beyond
Being part of the organizing community has allowed me to meet like-minded people who speak the same "organizing language".  Some may see us as competitors, but we are also friendly and collaborate with each other on projects from time to time.  In fact, I have made a few lifelong friends who I rely on for support.
3. Am I the right organizer for the job?
Assessments are important for us to determine the scope of the project, but also to gauge the synergy between you and the potential client.
In this case, I rang the doorbell at a predetermined date and time.  After waiting for 10 minutes, the door finally opened and to my amazement, the homeowner was standing there with just a towel around his waist!  It didn't seem to faze him that he was not dressed appropriately and had forgotten our appointment.  To make matters worse, he asked me to go get his morning coffee so that he could get ready!
Sometimes I am just not the right organizer for the client, or in this case, he was not the right client for me!
4. Being a minority
I have worked for over 35 years and as a BIPOC and visible minority, I have experienced a fair share of discrimination and inequality.  Having said that, Professional Organizers in Canada have welcomed me from day one, and have never made me feel inferior in any way. Being a visible minority doesn't mean feeling inferior with this association.
5. I believe in giving back
Speaking of this association, I began volunteering almost immediately after I became a member.  I was involved both in my local chapter, as well as the national level.  I have also participated in many local volunteer events and mentored new organizers. With my years of volunteering within the association, being in business for at least 10 years and a member in good standing, I have earned my Gold Leaf status within the association and there are currently less than 50 of us across the country!
Whether it is within the association or in my local community, being a volunteer is how I give back.
6. Knowledge is king
I may be older and (a bit) wiser, but I am still learning.  Whether it is continuing education or tips and tricks that I picked up from my peers, it is never too late to learn.
7. Always working
Life was much easier when I was an employee.  I was responsible for my work and that was it.
Now that I am an owner, I'm involved in every aspect of the business.  From project management, to financials, to marketing. I am always working on something in the business or on the business.
8. Staying true to myself
Ten years ago, I was not confident.  I was discouraged at times, especially when prospect clients found my estimates too high.  I doubted my business model and wondered if I needed to charge less than what I was worth.
I don't feel the same way today, as I've learned to stay true to who I am and what I am worth.  My past and current clients are all happy with my work and I have great Google reviews to prove that.
9. Talk about myself
Anyone who knows me will tell you that I don't like talking about myself. This is something that I will NEVER get used to it!
Having said that, I have learned to accept it comes with the territory.  From social media exposure to networking, it is part of being a business owner.
10. Shit happens
Sometimes the unexpected may happen and things don't go my way. That's okay.  I've learned to take a deep breath, consult colleagues and friends for advice when needed, and derive the best solutions for whatever the situation calls for.  For every obstacle I come across, I learn from it.  That is one of the biggest gifts in life.
To my past and current clients, thank you for putting your trust in me, and allowing me into your lives and businesses.
May the next ten years bring more zen to everyone!