By Pamela Wong
Pamela is a Trained Professional Organizer based in Oakville, Ontario and is the owner of Zen N Organized. She helps homeowners and small business owners transform their homes and home offices into organized spaces. She has a practical, non-judgemental approach to organizing. Her objective is to create functional and harmonious spaces for her clients.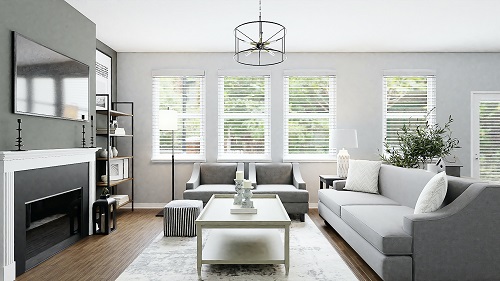 Life is full of surprises.  We may not have the power to predict what is around the corner waiting for us, but we can control certain aspects of our lives by creating calmness.
Having a functional home that supports our lifestyle is one of those things that we can control.  It provides a stable environment for us to handle the stress and surprises.
Reasons For The Mess
Before we talk about ways to create a functional home, let's talk about the reasons why many people are overwhelmed with the chaos in their homes:
1. Life is too busy
We jam too much into our daily schedule – work, school, cooking, cleaning, kids' extracurricular activities, gym, social gatherings and trying to get a good night's sleep.  We are so busy that things get lost in the mix.
2. Don't have enough time
This goes hand in hand with point #1.  When our lives are so busy, we don't have time or energy for anything else.
3. Lack structure
When there is a lack of systems in place alongside a busy life, items often get misplaced in the home.
4. No designated "home" so we don't know where to put things
When items have no designated "homes", they get randomly placed around the house.
Unlike history, biology or math, organizing is not something that we learn at school, so many of us have never been taught what to do or how to create organization.
5. Unexpected events
Life sometimes throws us a curveball.  An illness, death, separation, or a divorce may take precedence over our goals.
Steps To Create A Functional Home
How do we go about creating a functional home?  What steps do we need to take?  Follow these simple steps:
1. Assess The Current Situation
Understand what the issue(s) is/are.  Determine the reason for the chaos.  This will help you make appropriate plans to solve the issues(s).
2. What Are Your Goals
Define your goals.  What would you like to see in this space?  Are they achievable based on the space and budget restrictions?   If not, how can we modify your vision so that they can be attainable?
3. Set A Plan
What are the plans to achieve those goals?  What needs to happen and what are the actionable steps?
4. Execute Your Plan
Set measurable, concise steps to execute the plan. During this stage, reassess often to ensure the goals are being met.
5. Maintenance
Set up a maintenance schedule to prevent your home from going back to the way it was.  Depending on your situation, it may be a daily, weekly or monthly upkeep.
Strategies To Making A More Functional Home
Here are some specific strategies to help you implement the plan:
1. Work with the layout
Ensure the natural flow is conserved in the various spaces in your home.  Avoid obstructions and tripping hazards.
2. Furniture
Create function by using size appropriate furniture to create more space and multipurpose furniture to create more storage.
3. Declutter
Always declutter before organizing. To make your home more esthetically pleasing, remove as much visual clutter as possible.
4. A place for everything and everything in its place
If we always put the item back to its "home", we will always know where to find it the next time we need it.  Saving 5 minutes looking for one item can save you hours in a week!
5. Storage
When it comes to storage, be creative.  Try using wall / vertical space, stackable bins and multifunctional furniture.
6. Proper lighting
A room can feel dark and uninspiring when the lighting is not right, so be sure to apply proper ambient and/or task lighting for the space.
7. Store items where they will be used
We want to store our pots and pans near the stove and laundry detergents near the washer.  As much as possible, storing items where they are used will avoid potential clutter or items not being put back to where they belong.
Ready to start creating a more functional home for you and your family?  Follow the steps I talked about and use the strategies to make it happen.  Happy organizing!