Organizing Your Computer Files
By Pamela Wong
Pamela is a Trained Professional Organizer based in Oakville, Ontario and is the owner of Zen N Organized. She helps homeowners and small business owners transform their homes and home offices into organized spaces. She has a practical, non-judgemental approach to organizing. Her objective is to create functional and harmonious spaces for her clients.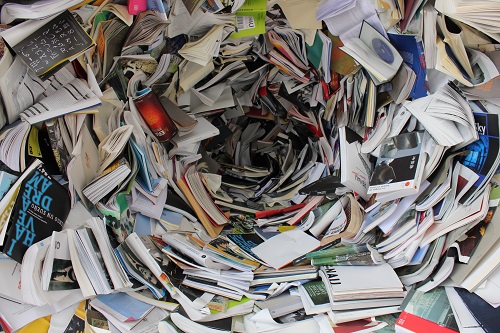 How often do you say, "I can't find (fill in the blanks)" or "I don't have time to do that right now."
According to a McKinsey report, employees spend almost 2 hours every day searching and gathering information.  Whether at home or at work, who wouldn't like to save 2 hours a day? 
I have been asked by clients on various occasions to help them find specific files on their computers.  Some clients save almost everything in 'My Documents' with no systems in place while others try to create some sort of filing systems, but they still can't figure out what's failing them.
If you are also having trouble with your computer files, here are some simple tips to get you organized:
Same file names across apps

Having the same file names in your computer, filing cabinet, email folders and hard drives will save you both time and frustration.
Naming convention

If your file names have dates, name them in the format "YYYY-MM-DD". Not only will this sort in chronological order by any app but there will never be any confusion of whether the file is March 5th or May 3rd.
Delete duplicates

Having 3 copies of the same file will only add to the confusion so be sure to delete any duplicates and keep your files as simple as possible.
Folders, subfolders structure

Build a filing structure that works for you. Let's explain this a little further.  Say you have the 2 clients, A & B for the same 2 years, year 1 and year 2.  The 2 filing structures are shown below.  Choose the one that works best for you.
Sample Structure 1
Main Folder (Year 1)
Subfolder 1 – Client A
Subfolder 2 – Client B
Main Folder (Year 2)
Subfolder 1 – Client A
Subfolder 2 – Client B
Sample Structure 2
Main Folder (Client A)
Subfolder 1 – Year 1
Subfolder 2 – Year 2
Main Folder (Client B)
Subfolder 1 – Year 1
Subfolder 2 – Year 2
"Backup, backup, backup"

If there is an IT department in your company, you probably already have this in place, but if you are a solopreneur, be sure that you have taken the steps to back up all your files. Ask anyone or any company who has lost all their computer files will strongly advise you in having the proper back up in place.
Implementing these simple steps will definitely help save time, reduce frustration and stress.  It's proven that these tips have worked for my clients so why don't you it a try?
Pam