Want to simplify your life? Now is the time.
By Pamela Wong
Pamela is a Trained Professional Organizer based in Oakville, Ontario and is the owner of Zen N Organized. She helps homeowners and small business owners transform their homes and home offices into organized spaces. She has a practical, non-judgemental approach to organizing. Her objective is to create functional and harmonious spaces for her clients.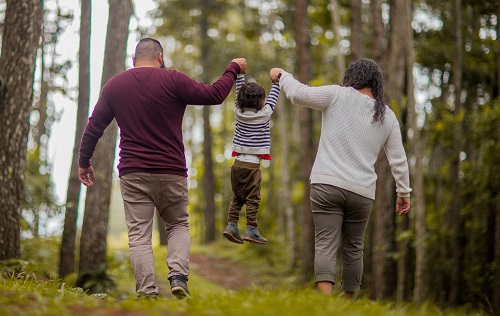 The world we now live in is drastically different from the one we knew just a few months ago. There have been a lot of changes, don't you think?  We've learned to adapt to different ways to work from home. Our children have adjusted to remote learning.  Wearing masks and physical distancing are some of the new routines that we are following.
On a positive note, the pandemic took away some things we will not miss – rush hour traffic, excess eating out and shopping for items we don't need.  It has made us realize how much we have been living in excess.  An overabundance of consumerism, over stimulation from TV and social media, and days of rushing around with no real meaning. 
This "new" world also gives us more time at home, and to reflect on what is truly important in our lives – physical and mental health, family and friends, compassion and faith.  We appreciate the activities that we have always wanted more of – spending quality time with our children, regular sit-down dinners with the entire family, and more time for rest and relaxation. 
With the extra time, have you already "Marie Kondo'd" your home, decluttered, donated and kept only items that spark joy?  Has this triggered you into thinking about how you can simplify your life?  Do you agree that you want to spend your valuable time doing what you truly need to do and care about?  If you answered yes to these questions, then now is the time to start that journey.  
I'd like to leave you with a powerful Instagram post that I came across:
If you are not sure where or how to start, feel free to contact me.
To find more information about decluttering and simplifying, check out my other blog posts.