Your Decluttering Experts
By Pamela Wong
Pamela is a Trained Professional Organizer based in Oakville, Ontario and is the owner of Zen N Organized. She helps homeowners and small business owners transform their homes and home offices into organized spaces. She has a practical, non-judgemental approach to organizing. Her objective is to create functional and harmonious spaces for her clients.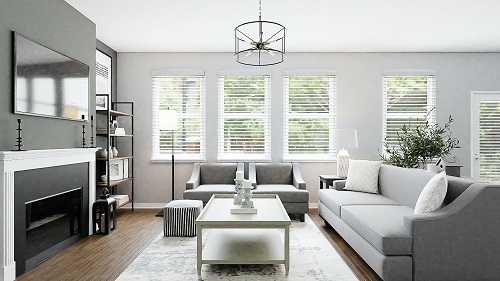 Clutter Has No Geographical Boundaries
When it comes to people and families being affected by clutter there are no geographical boundaries.  An increase in consumerism, along with the lack of knowledge on how to deal with the influx of material goods is causing many households to run out of room in their homes.
Decluttering and organizing professionals are in every continent.  They work with their respective clients, guide them through the process one step at a time and help them get their lives back on track.
Decluttering and Organizing Experts*
Whether it is via TV, Netflix or podcasts you have probably watched and listened to a few of them. They have different approaches for decluttering and organizing your belongings.  One wants you to organize your items based on your personality traits, while another wants you to organize your books using the colours in the rainbow. 
With the use of their respective strategies, they help each client declutter and organize their lives, and at the end of the show, you see how happy their clients are and how the process has transformed their lives.
Differences
On the surface, their methods in helping their clients are very different.  The notion of being minimalistic, that an item you own should spark joy, or organizing your belongings based on esthetics, personality or psychology, have very distinctive "selling features".
The believers will say that one strategy works better than another, while the naysayers would argue that certain methods wouldn't work for them.
Similarities
If we look beyond what they are "selling", they actually have a lot more similarities than one might think.
Whether these professionals coach their clients in person or virtually, here are some similarities that they share: 
1. What Is Their "Why"?
Before they deep dive into the physical clutter, the organizing experts want to understand their clients' reasons for decluttering and want to know their why. Who are they doing this for and why are they doing this?
2. What is the root cause of the clutter?
Other than the why, the experts also need the clients to explain the cause. How did the house (or physical space) get to the current state? Was it due to a life changing event? What was due to an illness? What is causing this stress?
3. Reduce stress and rid the negativity.
The experts guide them through this process to reduce stress, to bring some normalcy back and to bring some happiness back to their lives. By decluttering the physical stuff and by creating functional spaces in their homes again, the clients see the light and feel the difference that this process has made.
4. They want the clients to take action.
To get their lives back to some normalcy, the organizers work with the clients to make them take action. They make them stop stressing about their situation or feel sorry for themselves and make them do something about it. They make them take steps towards reaching their goals.
5. They want them to get control back, to get their lives back.
The organizing professionals help their clients realize that if they want their lives back, then they will need to take back control of their lives.
6. It takes time, no matter which process you use.
No one said that it would be easy, but the experts are there to guide them through the process and to hold their hands along the way.
7. They want their clients to live a happier, more fulfilling life.
The common objective for all organizing experts is for their clients to live a happier and a more fulfilling life. They are no longer bogged down by the negativity that clutter brings with it. It is very satisfying to see their clients feel happier, lighter and with a smile on their faces.
While there are many ways to go about organizing your home, they all require you to take action. But before you do, think about your "why" and the reason of your clutter. Also think about how to take control back, and what strategies would work to get you to a happier and a more fulfilling life.
---
*If you are looking for some decluttering and organizing personalities via TV, Netflix or podcasts, here are a few experts with very different strategies:
– Marie Kondo and her show about Tidying Up
– Clea Shearer and Joanna Teplin from The Home Edit
– Cassandra Aarssen's company name is ClutterBug and her tv show is called Hot Mess House
– Peter Walsh on Space Invaders, The Oprah Winfrey Show
– Jane Veldhoven's company name is Get Organized by Design and her tv show is called The Big Downsize
– Joshua Fields Millburn and Ryan Nicodemus from The Minimalists